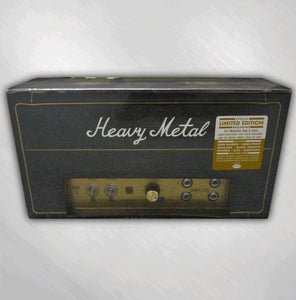 THE HEAVY METAL BOX - 4 CD Box Set
This amazing collection in this special Limited Edition packaging, contains 70 tracks of 4 compact discs! Spotlighting the first golden age of Metal from 1968 to 1991. Includes an 80 page booklet with a detailed history of metal, rare photos, a track-by-track commentary, artist tributes, and much, much more!
From Blue Cheer to Metallica to Poison to Queensryche, this box carries all the heavies!